ReStartSME is the initiative promoted by the European Commission to respond to the COVID-19 pandemic and thus economic downturn. The project aims to build resilience of manufacturing SMEs in automotive, machinery & equipment, food and textile by analyzing their digitalization needs and offering concrete tools to adopt modern technologies such as AI, robotics, cybersecurity & IoT.
THE GOAL
The project goal is to match the technology providers, traditional manufacturers and supportive organisations to build meaningful connections and together transition to Industry 5.0.
ReStartSME's services for manufacturing SMEs?
A free assessment of your digital transformation readiness
Free training on digitalization, Industry 5.0 and specific technologies
Connection to technology providers during international hackathons
Tailored support to develop a technology adoption roadmap
Matching with the right technology providers to advance in your digitalization journey
Strategic alliances with technology providers
ReStartSME's offer for technology providers?
Access to a wide network of potential clients in Europe
Showcasing your solutions during five international hackathons
Matching with companies with digitalization needs looking for technology providers
Visibility on a European level
ReStartSMEs journey for traditional SMEs
Assessment of digital transformation readiness
Joining the online community
Customised technology adoption roadmap
Matching with technology providers during hackathons
Workforce training and upskilling
Business Coaching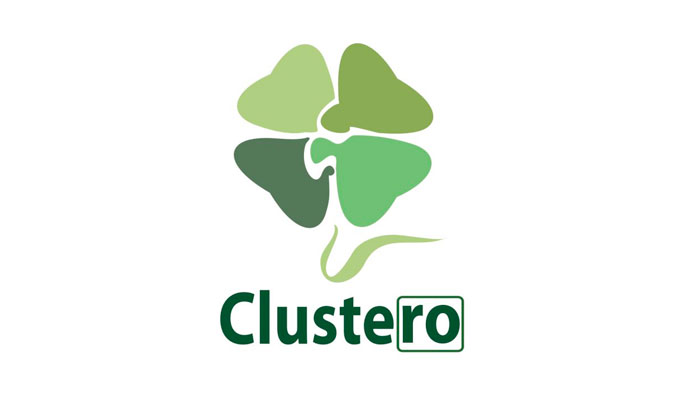 CLUSTERO
CLUSTERO is the representative body of Romanian clusters and the main platform of cooperation, exchange of information and support towards the development of the national cluster landscape based on innovation and internationalisation. Currently, the Association gathers 47 of the most active Romanian clusters in the field of textiles, renewable energies, wood and furniture, ICT, agri-food, automotive etc. At their turn, they represent around 2000 enterprises, 189.000 employees, 9 billion EUR turnover and 1 billion EUR exports. CLUSTERO is member of the European Cluster Excellence II Initiative as well as a driver of the new established European Cluster Alliance.
IMEC
Inter-university Microelectronics Center (IMEC) is a world-leading independent research center in nanoelectronics and digital technology. IMEC is headquartered in Leuven, Belgium. IMEC's uniqueness relies on the combination of a widely acclaimed leadership in microchip technology and a profound software and ICT expertise. IMEC leverages its world-class infrastructure and local and global ecosystem of partners across a multitude of industries to create innovation in application domains such as healthcare, smart cities and mobility, logistics and manufacturing, and energy. IMEC's research bridges the gap between fundamental research at universities and technological development in industry.
Website: https://www.imec-int.com/en
FundingBox
FundingBox is the go-to platform for innovators in the quest for funding and investors and corporates hunting for the next unicorn.
FundingBox supports entrepreneurs at every stage of their growth journey with adapted public and private funding opportunities. Besides, FundingBox helps corporates and VCs to find the perfect start-up and scale-up match so that they can boost their innovation processes and maximise their return on investment.
And because it is not only about the amount of money but also how it is invested that makes a difference, the deep tech communities in the FundingBox platform gather over 40,000 funding stakeholders willing to shape the destiny of others in a brighter way by sharing experiences and thus triggering exponential growth.
Website. https://fundingbox.com/
Join the fastest growing online community for manufacturing SMEs in Europe!