We are thrilled to announce the agenda of the upcoming final event of two groundbreaking projects "STARS" and "ReStartSMEs," funded by the European Small and Medium-Sized Enterprises' Association (ESMEA) program.
This event will explore the potential of advanced technologies to help SMEs adapt to the post-crisis economic environment and build a stronger, sustainable, and prosperous future.
If you still wonder if you should register, look at the agenda and the opportunities you get during the event.
The adoption of advanced technologies has the potential to significantly enhance the resilience and competitiveness of SMEs in today's rapidly evolving business landscape.
During this event, you will have the unique opportunity to:
🌟 Learn from in-depth presentations on the crucial findings and lessons learned from the successful 'STARS' and 'ReStartSMEs' projects.
📈 Uncover the policy recommendations that can drive competitiveness, innovation, and resilience of Industrial Ecosystems throughout Europe.
🤝 Connect with European, National, and Regional Policy Makers, industry experts, and like-minded SME owners.
🌐 Explore the role of advanced technologies in shaping the future of European Traditional SMEs.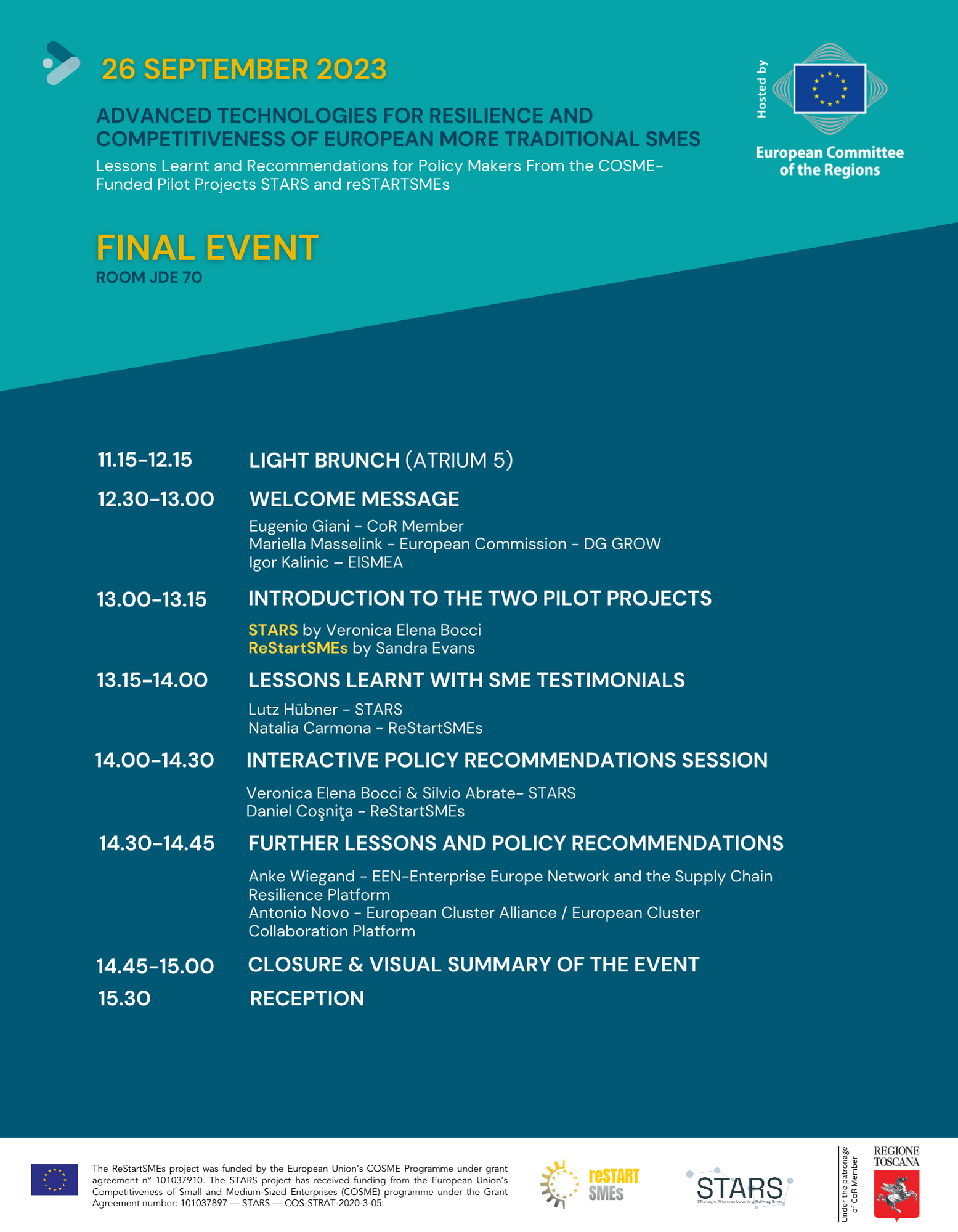 Be with us on 26th September online
Do you need more information about the event? Check out our latest announcement.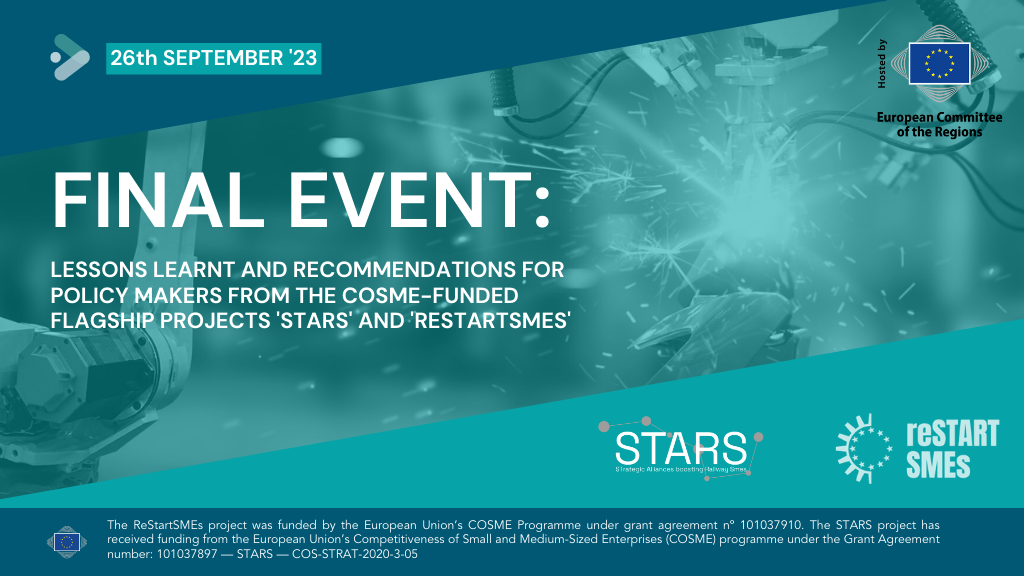 We are excited to extend a warm invitation to you and your SME to join us for the Final ReStartSMEs & STARS Event! This transformative event, organised under the esteemed EISMEA programme, is a gateway to unlocking the true potential of advanced technologies for...
read more