In a world evolving faster than ever before, SMEs face unprecedented challenges and opportunities. The advanced technologies promise to be a game-changer in increasing the resilience and competitiveness of SMEs. The joint final event of the COSME projects STARS and ReStartSMEs, on September 26, 2023, provided an opportunity to explore key findings and policy recommendations arising from these groundbreaking initiatives.

The event enjoyed an impressive turnout, with over 170 attendees, including representatives from EU institutions, cluster organisations, national and regional authorities, research institutions, and SMEs. Hosted at the prestigious Committee of the Regions (CoR) and patronised by Eugenio Giani, President of the Tuscany Region and CoR Member, the event brought together some of the greatest minds in the field.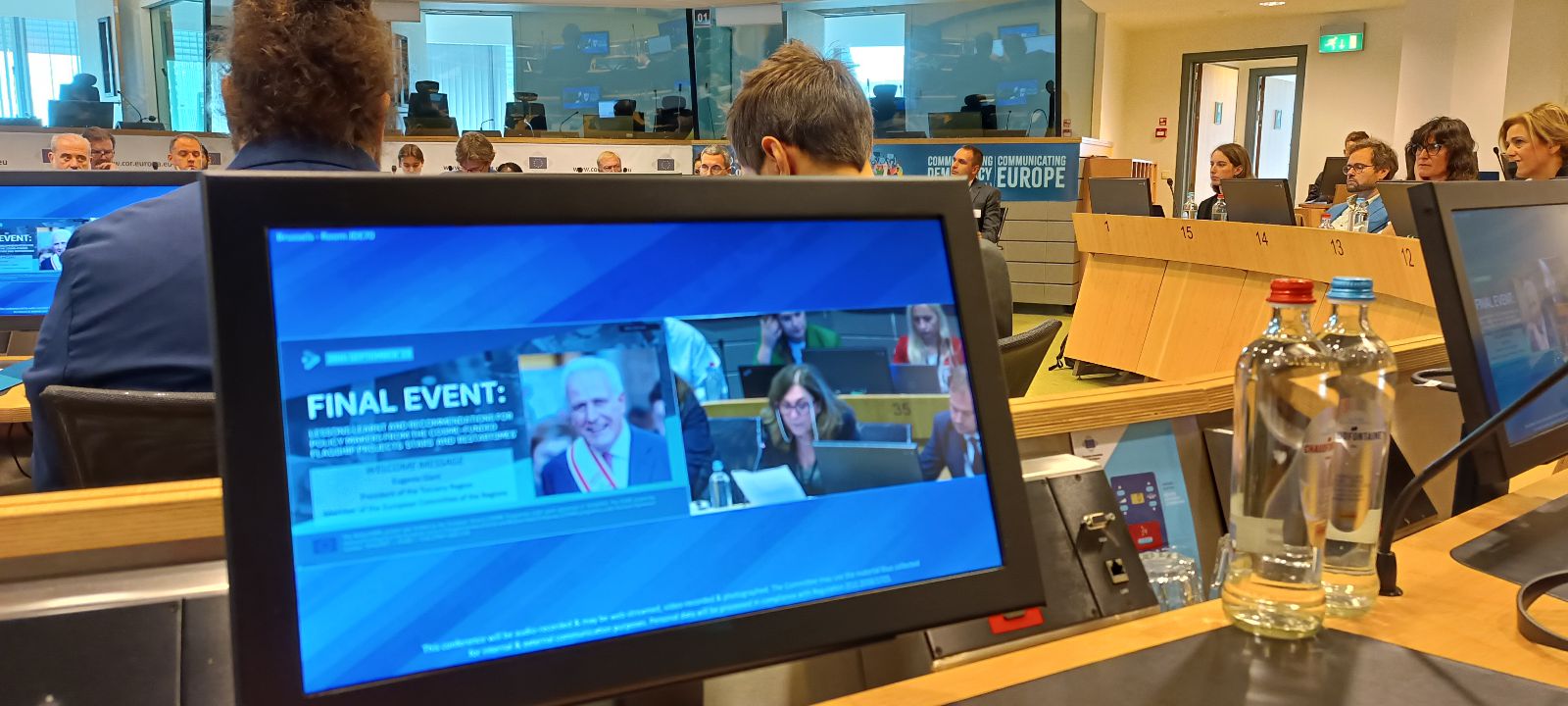 Insights, Recommendations, and Networking: What set this event apart
The program provided attendees with a comprehensive and insightful experience. Here are some key highlights that made this event particularly impressive:
In-Depth Presentations: The agenda featured in-depth presentations highlighting

key findings

and

lessons learned

from the successful "STARS" and "ReStartSMEs" projects. These presentations provided a unique opportunity to gain deep insights into the knowledge generated by these initiatives.

Policy Recommendations: Participants had the chance to uncover

policy recommendations

that have the potential to drive competitiveness, innovation, and resilience in industrial ecosystems throughout Europe. These policy insights are invaluable for shaping the future of SMEs.

Networking Opportunities: The event's program included dedicated time for

networking

. Attendees had the occasion to connect with national, and regional policymakers, industry experts, and like-minded SME owners. These networking opportunities were instrumental in building meaningful connections and collaborations in the business world.

Exploring Advanced Technologies: The agenda delved into the role of advanced technologies in

shaping the future

of European traditional SMEs. Participants had the chance to explore how cutting-edge solutions redefine the SME landscape, making them more resilient and competitive.
A Roadmap to Success: Shaping the Future of European SMEs
The final event of the STARS and ReStartSMEs projects was not just a gathering; it was a fascinating experience designed to empower SMEs with the knowledge, insights, and connections they need to thrive in an ever-evolving business world.

For those who want to delve deeper into the results of these groundbreaking projects, a new tab is now available on our website. Here, you can find the project's results.
The joint final event of STARS and ReStartSMEs has set the stage for a new era of innovation, collaboration, and digital transformation among European SMEs. For sure, the conclusions and recommendations presented during this event will shape the path to a brighter and more technologically advanced future for SMEs across Europe.